Restoring wellness to the world, one body & soul at a time.
My purpose is to support you on your path to wellness, helping you be your happiest, healthiest self, and live your fullest life. Through mindful movement, gentle body work, and a wellness-oriented approach, I hope to inspire and empower you to nurture your own mind, body, and spirit!
Intentional, individualized therapies for deep relaxation and healing.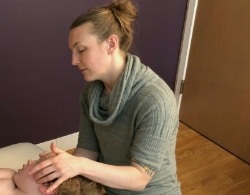 Manual Lymphatic Drainage
Pre and post-operative care, cancer
care and recovery, immune support,
& overall wellness care.
Grounded and inspired yoga practices
for body, mind, and spirit.
Classes, workshops, private coaching.